Champagne vinaigrette
---
Lift your salads to a new dimension with this recipe for sublime champagne vinaigrette.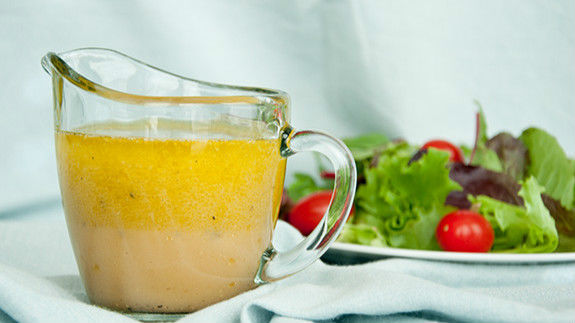 2 teaspoons dijon mustard
1/4 cup champagne vinegar
3/4 cup extra-virgin olive oil
Pinch of freshly ground black pepper
In a small bowl, combine mustard and vinegar; whisk together. While whisking constantly, slowly drizzle in olive oil. Season with salt and pepper.