Help level the field for schoolgirls in Vanuatu
---
In the first of our Aussie Charities Abroad series, we look at a CARE Australia crowdfunding campaign getting menstruating girls back to school.
In developing countries, life can be a little tougher for girls, specially once they hit puberty.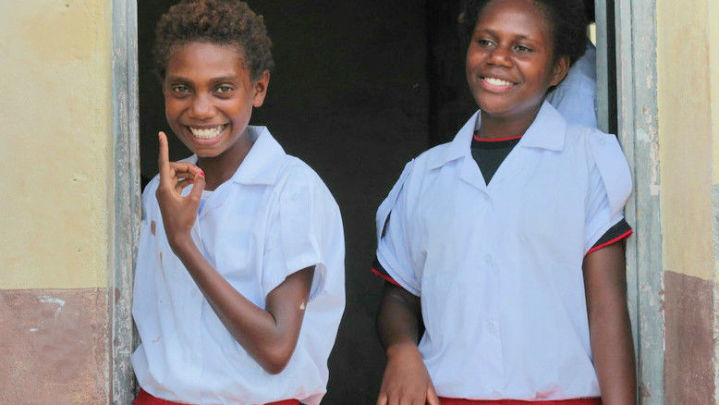 In fact, in Vanuatu, the onset of something as natural as menstruation can often result in students missing school - sometimes up to five days a month.
Can you imagine your own daughters or grandaughters having to miss up to a month of school a year, simply because they have their period? That's a month of lost education each year; a month of missing out on opportunities that come so readily to boys.
But why are they missing school, I hear you ask?
Well, it comes down to a number of factors. The primary one is poverty - and a lack of sanitary pads.
Also, cultural taboos discourage girls and women from various activities, including cooking, during menstruation - contributing to a general belief that periods are unclean.
And while these girls are often not taught about the changes happening to their bodies, boys are often reinforcing the taboos and stigma around periods and puberty.
Ensuring girls have the same opportunities as boys to go to school is an important building block for equality in the future.
And this is where CARE Australia comes into the picture. As it says: "No girl should miss out on school. Period."
CARE Australia is currently trying to raise $44,000 to provide reusable, washable pads to girls in Tanna, Vanuatu. This money will provide 560 girls at 10 schools with a hygiene kit, training materials and awareness sessions about menstrual and reproductive health. Students are selected as Champions to train and support other girls.
You can click through to that crowdfunding page here.
A donation as low as $28 can provide a girl with a full hygiene kit, including pads. $100 can provide a kit along with training materials and awareness sessions so they understand what is happening to their bodies and use the pads effectively.
Each girl will receive a hygiene kit containing two pad holders to clip to her underpants, eight washable and reusable pad liners, two pairs of underwear, hand soap, laundry detergent and a bucket for washing her pads.
These reusable pads will provide peace of mind for girls, ensuring they can go to school every day rather than waiting at home for their period to end.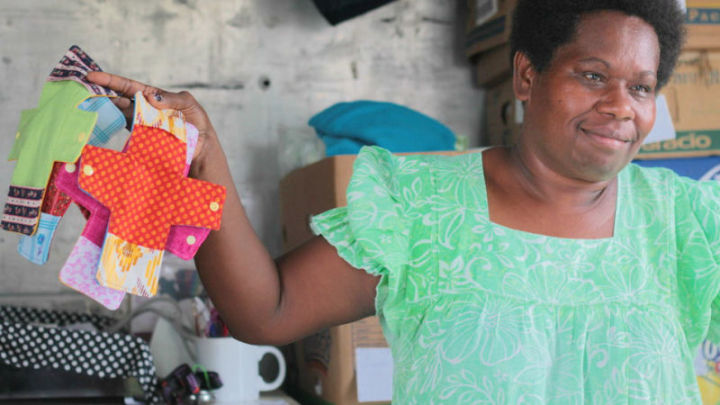 The pads are made by
Mamma's Laef
– a Vanuatu social enterprise employing local women. So you're not just supporting girls to go to school; you're also helping women earn an income.
CARE country director in Vanuatu Megan Chisolm said: "What we've got is direct feedback from teachers who've been seeing that the girls' attendance is more regular and there are less absences.
"The thing I love about this program is that it's very simple intervention, but it is very powerful.
"All my staff love this program."
The campaign runs until June 23.