How I met my mother: Part 4
---
About Philosophically
I think, therefore I am.
Loyalty is a very important quality - and one I learned from my mother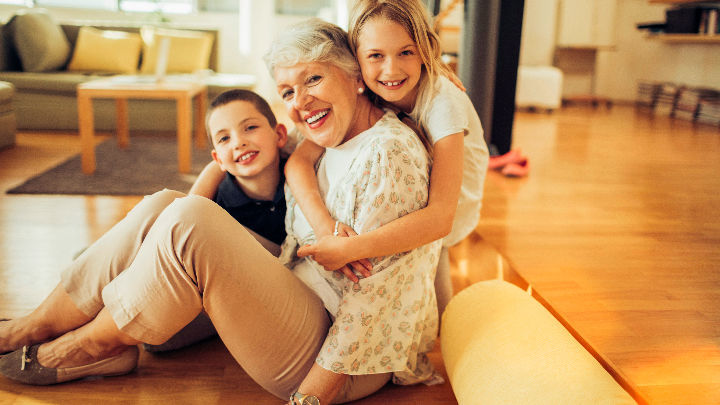 HOW I MET MY MOTHER – PART 4
Like her parents, my mother was a passionate supporter of the East Perth Football Club. Along with my sister, I followed my mother and grandparents' lead. My brother followed by father's support of the West Perth Football Club.
When I say my mother was passionate about the East Perth Football Club, that is an understatement. She was fanatically one-eyed. She could not see past them and they could do little wrong.
This was perhaps best demonstrated in 1978 when, after two recent grand final losses to Perth by two points, it looked like it was going to happen again. My mother was standing at the ground in pouring rain, crying as if her baby had just died. Then, the impossible happened. East Perth kicked a goal and won by four points. She travelled from despair to unbridled elation in seconds.
The support of East Perth continued until her death. East Perth were in the local competition, the WA Football League. In 1988, the West Coast Eagles joined the national competition, drawing from East Perth and the rest of the local clubs. My mother became a fanatical West Coast supporter, again one-eyed and refusing to concede that they could do anything wrong – other than occasionally lose a game.
Until her death, when referring to East Perth, my mother always talked of 'we'. She was one of them, a member of the East Perth tribe. You were either with them or against them. There was no room for shades of grey. The same was true of the West Coast Eagles. When their first local opponents, the Fremantle Dockers, came along, my mother hated them. She also despised every east coast opponent without exception.
I was a passionate East Perth supporter in my youth and while I still consider myself a supporter, I have no idea week to week whether they win or lose. I have never been passionate about the West Coast Eagles and only ever followed them without paying any attention to them. I never inherited the habit of referring to them as 'we'.
Like her parents, my mother was initially a conservative voter. After marrying my father, she evolved into a progressive voter. She went from being a passionate conservative to a passionate socialist. The Australian Labor Party was another of the groups she referred to as 'we'. The ALP, when in government, were doing great things and when in opposition were helping prevent the evil empire doing bad stuff.
I, too, was a supporter of the ALP and I still lean left. But I had too little respect for them to ever refer to them as if they were family. They were not, they were far too self-serving for that.
After marrying my father, my mother evolved into a passionate Anglican, and the church of England owned the truth. The church was yet another 'we'. She believed what they said and found offence in alternative views. She was highly critical of Roman Catholics and protestants alike. They could be friends, but on this level they were not part of the 'we'.
I was an Anglican in my youth, but never really related to what they stood for.
I did not share my mother's level of passion for East Perth FC, the West Coast Eagles, the ALP or the Anglican Church, but I did inherit (and to this day stand in awe of) her loyalty. She was the most loyal and committed person I ever knew. She would stand with her tribe – indeed each tribe – through thick and thin.
This was never more evident than in her relationships with family and friends. Family members were beyond reproach by outsiders and only mildly open to criticism from insiders. Nowhere was 'we' more commonly used than in reference to family. Friends were treated with similar reverence.
With friends and family, you were either with her and on the same side, or you were the enemy. This was entirely black and white.
I view nothing as black and white, I see real failings in all members of my family, none more than me, but I will not sit and listen to outside criticism of any of them. We are a tribe, I am a member of that tribe and I am loyal to that tribe.
I am much the same with the people I work with and my broader friendship group. I am absolutely loyal to them. I also have a tendency to have a less that favourable view of those who are critical of my tribe, oppose my tribe, compete with my tribe and in any way make it harder for my tribe.
For all its strengths and flaws, I have inherited my mother's loyalty.