Together, the over-50s can change the world
---
About Subversive
There is something just not right about our world and it involves the self centred, self serving nature of people.
I am an Australian over the age of 50. I believe together we must stand, or divided we will fall.
I may be pilloried for saying this, but I really do not think Al Pacino is a great actor. That said, I am used to being criticised, particularly relating to my views on what constitutes a great actor. I think Daniel Day Lewis is a splendid one.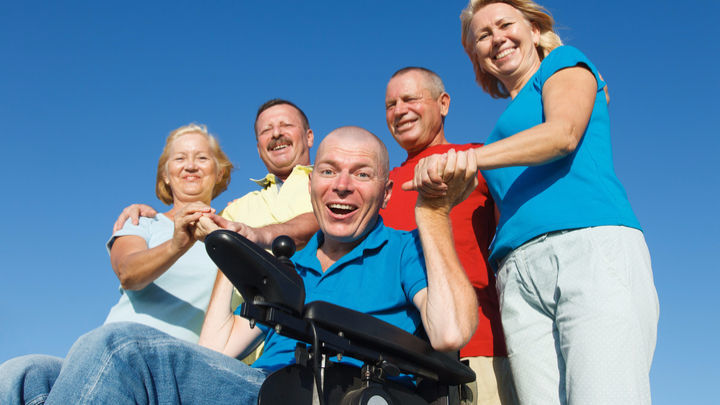 That said, Al Pacino is a good actor. He is also great at playing Al Pacino. One movie in which he played himself particularly well was On Any Given Sunday. In my view - and, I suspect, in the view of most people who have seen this less-than-outstanding and distinctly schmultzy American movie - there's a memorable scene where Pacino, whose character is a football coach, delivers a half-time speech to his losing team.
Read more from Subversive Sam: I'm as mad as hell. Come yell with me!
In a speech that, surprise surprise, inspires the team to win the game, Pacino's character suggests that "either we heal as a team or we are going to crumble inch by inch, play by play, until we are finished". He went on to say "either we heal as a team, or we are going to die as individuals".
He said a great deal more than this and you may find the speech entertaining to listen to. His words address the point I am wanting to make here, a point I am slowly but surely getting to.
Minority groups can be overlooked, ignored and persecuted because they are minority groups. If they are truly groups at all (as opposed to a collection of individuals) then they have few members and, as such, very little influence. To achieve the outcomes they need, minority groups require the support of other groups that they can convince to support them, generally by demonstrating common interest.
People over 50 are not, however, a minority group, and yet they are all too often overlooked, ignored and persecuted. If the Federal Government wants to save money, restricting pensions, curbing superannuation entitlements, reducing benefits, increasing bank charges etc, all of which impact more on people over 50, are easy targets.
The fastest-growing demographic in the world today, including in Australia, is people over 50 - and still their voice and influence is limited.
This limitation results not from being a minority group, but from not being a group at all. While older Australians are most certainly a segment, they are not a group. They are not united. They certainly have common interests, but they don't work together to pursue those interests.
Like so many Australians, they are far more interested in what makes them different from each other than what makes them similar. Like most Australians, they are far more interested in supporting the side on politics they identify with than they are in causing all sides to work together to find long-term solutions.
Like most Australians, they most do not think they as individuals can cause change – never considering the words of Margaret Meade: "Never doubt that a small group of thoughtful, committed citizens can change the world; indeed, it's the only thing that ever has."
The fact is, that this is a very powerful group, or it would be if its members worked together for their common good. The fact is, that in addition to being potentially powerful, this group has years of experience and learning to draw on, meaning they should know better and can most certainly make a greater contribution than those who do not have the experience and learning.
There are of course a number of associations out there representing various groups of middle-aged to older Australians, and some do a very good job, at least within their limited remit. They could however do a whole lot better if they had a broader remit and a larger membership. If people over 50 were to truly work together, they could truly change the world. They could make it better for all concerned.
There is a growing trend for politicians to get younger and younger. We are now getting Prime Ministers around the world in their 40s and an increasing number of Ministers in their 30s. This is a good thing, but only if there is a proportional representation of older people, in these positions and on all sides of politics.
The real point here is that people over 50 need to work together, leveraging their experience and learning, to make their lives better, and indeed, all lives better. Their bodies might be failing slowly but surely, but they have so much more to give that images of themselves jogging each and every morning.
Who is with me?