How's your father? Part 4
---
About Philosophically
I think, therefore I am.
Rejoin blogger Philosophically Yours as he continues exploring his relationship with his father.
I promise never to be silent when I know I should speak.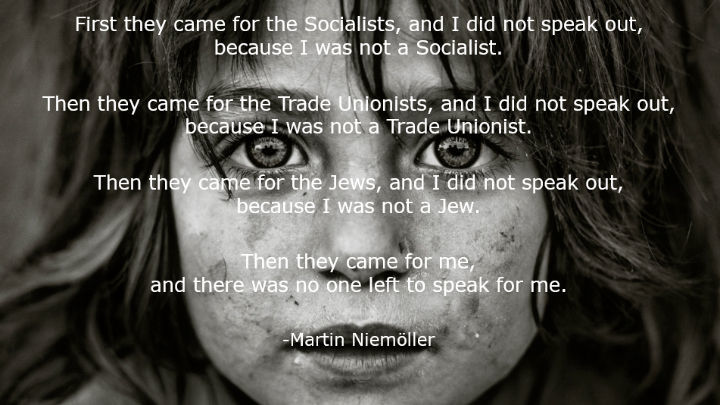 For two years, my father was the state president of an organisation committed to promoting excellent public speaking and debate. Other positions he held with Rostrum over his 50 years of involvement included club president, club secretary, club treasurer, critic, critic's council member and mentor.
In my youth, he would take me and my brother along to what they called Father and Son Night, an event that would not pass the politically correct test in 2017, as it shouldn't.
From the very first meeting I attended, I recall hearing what they called the Rostrum Promise. It was as follows:
"I promise never to be silent when I know I should speak."
This promise, which I later made when I joined Rostrum, had a significant impact on my behaviour in life.
This promise reflected most accurately my father's view in relation to communicating what is on your mind and saying what should be said, no matter the consequences. Not only did he believe this, but I witnessed him doing this often and the consequences were often less than pleasant.
From as early in my life as I can remember, my father had a way of saying what others were thinking, but no one dared say. It got him into a great deal of trouble, but it also made him authentic and a source of great pride for me.
I also learned from him that abiding by the rule of promising not to be silent applied regardless of the position, rank, status or age of the other party. This again got him into trouble, as it did me.
What gave this real substance was his view that it applied equally when HE was the other party. For as long as I can remember, he has debated anyone and willingly accepted those debating him.
He remains a strong believer in the words of Voltaire:
"I disapprove of what you say, but I will defend to the death your right to say it."
He believed strongly in freedom of speech and still does. He also liked Voltaire. I learned from both.
When I was old enough to read, but little more, he gave me a poem to read. It was a poem drafted by German Martin Niemoller at the end of World War II. It read as follows:
First, they came for the Socialists, and I did not speak out—

Because I was not a Socialist.
Then they came for the Trade Unionists, and I did not speak out—

Because I was not a Trade Unionist.
Then they came for the Jews, and I did not speak out—

Then they came for me—and there was no one left to speak for me.
This brilliant piece focused again on my father's view that what must be said, must be said.
I went further, pointing to our responsibility as individuals to take a stand and do what is right. My father also believed in this strongly - and still does to this very day.
Like the Rostrum promise, Niemoller's poem has stayed with me all my life and impacted significantly on how I think and behave.
I learned from these words and my father's teachings that we all have a responsibility to contribute to our communities, by saying what must be said and doing what must be done. We have no right not to say what needs to be said, or take a stand when the need arises.
These lessons have impacted me from my very first days at school. I believe in these lessons very deeply and have endeavoured to pass them on to my son. These lessons have brought me grief and when I have overplayed my hand, they have brought retribution, sometimes justified.
I have lacked the courage of my father and continue in my efforts to build that courage, but I strive to do what needs to be done no matter the consequences.
I have less tact that either my father or my son, but I almost always say what needs to be said, regardless of the consequences.
I am often wrong, but take comfort in the fact that my motives are usually right.
YsPeople is a community for the wise. You can voice your opinion on anything here. Simply sign in to post your poems, reviews, opinions and life stories via your unique member dashboard.