The lies we were told as children #4
---
About Subversive
Do you have your own gripe with your local or state government? And what are the streets like in your part of town, in your home state?
If you'd like me to fire a rocket up them, or a shoddy business, I'm listening! You can email me here.
Not all lies are bad. Some are even quite charming. Let's discuss!
I hate lies. There are few things I dislike more. But, like everybody else, I still do it.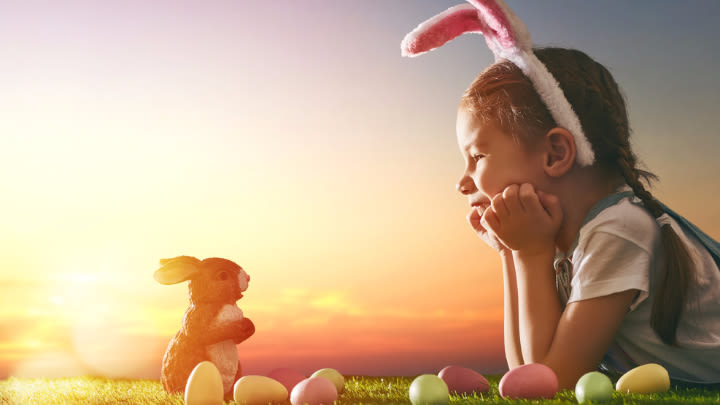 Statistics show that we all lie - with 60 percent of people unable to go 10 minutes without doing so. And if you are going to tell me you don't, then you just did!
But not all lies are bad. Certainly, not all of the lies we were told as children were hurtful.
There are even lies that may be considered charming. Consider, for example, the lies many of us were told about Santa Claus, the Easter Bunny, and the Tooth Fairy.
These lies are charming because they are all about creating concepts and events that make children happy. They are charming because they are so obviously lies, and they are charming because after a certain point, children 'choose' to believe them.
I am not sure when I became aware of Santa. But I do remember the joy this old man brought me and I certainly looked forward to his arrival each Christmas Eve.
I most certainly remember when I started questioning the likelihood that Santa was as real as I wanted him to be. Strangely enough, it was when I noticed that Mr Claus and my mother used the same wrapping paper and decorated sticky tape. Of course, I avoided raising this discovery with my parents, seeing absolutely no upside for me in doing so.
I even wondered if they knew that I knew - and when this gravy train may run out of momentum. As it turned out, up until her death at 78, my mother maintained her relationship with Santa and the annual gift kept on coming. I don't think we ever did have that conversation.
I must confess that I found the Easter Bunny far less exciting or interesting. I guess I believed for a while, but the incentive was so much less and the story, for some reason, so much less credible.
For me, Easter was far more about the four-day holiday and the dreaded two visits to church than it was about chocolate. It was all blown to shreds in Year 3 when I learned that a rabbit was a mammal. The biggest concern at this point was not that the chocolate might stop, but that the lie about the Easter Bunny might be the thin edge of the wedge – a wedge going all the way to Santa.
When I was losing my initial teeth, a good return on the pain of pulling out a loose tooth was a penny. This was, nonetheless, sufficient a return for me to remain invested in the myth (well at least I think it was a myth) until all my teeth were gone.
My only concern during this time was the fact that the return on teeth extracted by a dentist was not larger. Throughout my childhood, my dentist refused to use anaesthetic on children, so I endured some pain that I believe warranted a higher return.
Many years later, I became a father and had to decide what lies I was going to perpetuate.
Was I going to abide by my commitment to honesty at all times with my offspring, or indulge then with these three big ones?
It then occurred to me that I was not just indulging them, it was also going to be fun for me. It turns out that my parents were not as altruistic as I thought.
I was separated from my son's mother throughout his 'conscious' childhood and, as such, the implications of telling these lies had broader implications, especially given that his maternal grandmother had a faith-based concern about such lies.
I decided, after some consultation, to perpetuate these lies – with my tongue firmly and very visibly in my left cheek. I am not sure why I opted for the left cheek; but perhaps it was my politics.
Now 27, my son still gets a gift from Santa.
The Tooth Fairy seemed to be a favourite of his mother during that critical time, an expensive myth given that the tariff was then $2, an amount he always made sure he got.
The Easter Bunny was rarely mentioned, as we seemed to have moved on from eggs to more substantial offerings.
Not all lies are bad. Some are fun - and even charming.
So what great lies did your parents tell you when you were young?
And what lies are you telling your own children, or grandchildren?