Get your groove on with Byron Bay Muesli
---
About Thomas
I write because I can type. I can type because I have a keyboard.
I am a new age Australian resident that is experiencing this new continent with a fresh set of eyes.
I write on a wide range of topics. Well, I write on food. There you have it, I write on a wide range of food as well.
Gary spends hours in the factory mixing, testing and tasting to come up with some of the most amazing muesli recipes.
Byron Bay Muesli has been producing quality, additive-free, 100 percent natural macadamia muesli and granola since 2001.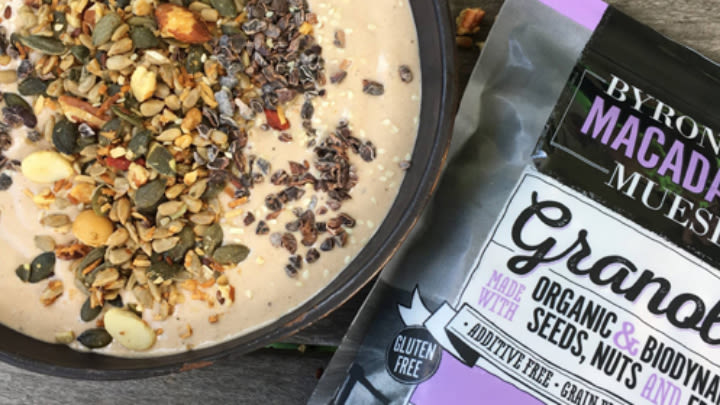 Owners Gary and Emma wanted to create a healthier breakfast cereal for their family to enjoy, because it's the most important meal for a full and active day.
Gary, with his restaurant background, spends hours in the factory mixing, testing and tasting to come up with their amazing recipes. Emma is a full-time artist (and mum of two) who spends many hours creating wonderful bowls and recipe inspirations.
They produce their amazing range of muesli and granola in a state-of-the-art factory in Byron Bay, a town synonymous with a healthy lifestyle and good food.
They live and work in macadamia nut territory, so it seemed only natural to Gary and Emma to include these amazing nuts into their recipes.
This delicious, healthy nut has no cholesterol and is loaded with antioxidants, vitamins and minerals.
Byron Bay Muesli is free of refined sugar, numbers and fillers -- in fact, there are absolutely no preservatives in their products.
The muesli is sweetened by being roasted with real macadamia honey, from the unsprayed blossoms of local macadamia trees, and organic coconut Nektar in their vegan products.
Now available for delivery to every state and territory, get it here on YsEpicure.