On This Day: March 20
---
About Justin
Sharing my thoughts and opinions with you
What do Michael Jackson, General Douglas Macarthur and Princess Anne have in common? A connection to March 20.
Important events that shaped the worlds of science, transport and entertainment took place on March 20. Learn more here: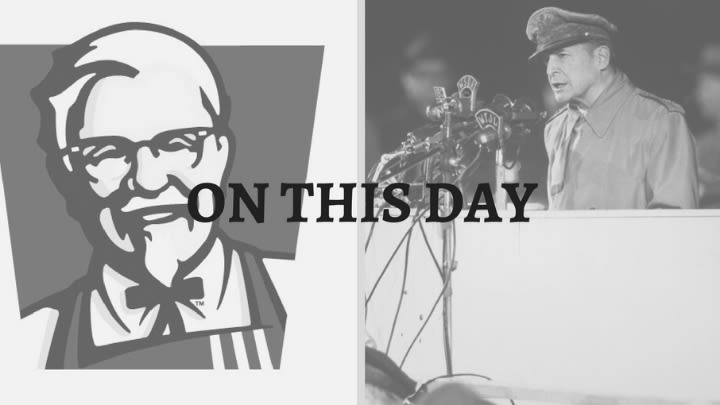 Alessandro Volta reports his discovery of the electric battery in a letter to Joseph Banks, president of the Royal Society of London (1800).
English explorer Matthew Flinders names the Spencer Gulf in South Australia (1802).
The first flight from London to South Africa lands (it took six weeks) (1920).
American fast-food restaurant Kentucky Fried Chicken (KFC) is founded by Colonel Harland Sanders in Kentucky (1930).
US General Douglas Macarthur first makes his famous "I shall return" speech at Terowie, in South Australia (1942).
An attempt is made to kidnap Princess Anne, the only daughter of Queen Elizabeth II (1974).
Joan Jett & The Blackhearts' smash hit, I Love Rock 'n Roll, goes to No.1 for 7 weeks (1982).
King of Pop Michael Jackson signs a $65 million, six-album deal with Sony records (1991).