For the love of chocolate
---
About Thomas
I write because I can type. I can type because I have a keyboard.
I am a new age Australian resident that is experiencing this new continent with a fresh set of eyes.
I write on a wide range of topics. Well, I write on food. There you have it, I write on a wide range of food as well.
The history of chocolate is steeped in some remarkable legend. The Aztecs believed that cacao seeds were the gift of Quetzalcoatl, the god of wisdom.
It is quite rare to find a person who doesn't like chocolate.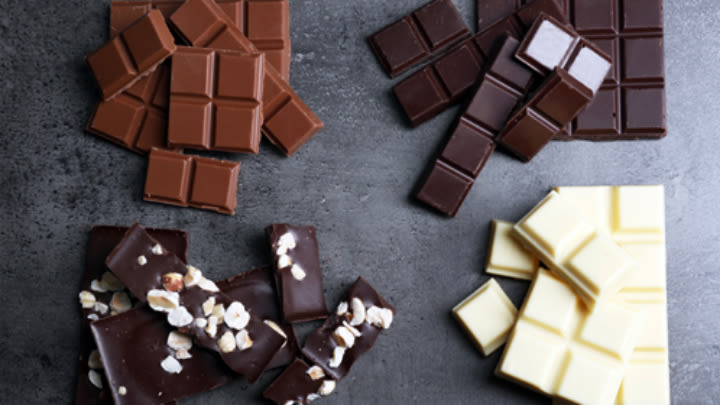 I sometimes wonder if we would ever have been introduced to this heavenly delight if the Europeans did not visit South America. Thank goodness they did, since today we get to enjoy the sweet rapture of chocolates in various forms.
The history of chocolate is steeped in some remarkable legend. The Aztecs believed that cacao seeds were the gift of Quetzalcoatl, the god of wisdom, and they had so much value that they were used as currency.
Today, two-thirds of the world's cocoa is produced in western Africa, with Côte d'Ivoire being the largest source. The demand for chocolate has not subsided over the years, and this has led to more cultivation across the world.
The six most popular forms of chocolates are:
Cocoa powder: This unsweetened powder is pulverised, partially defatted chocolate liquor. The natural cocoa powder is light-brown, with a strong, pronounced chocolate flavour.
Unsweetened chocolate: Also known as bitter or baking chocolate. This is pure chocolate liquor, composed solely of ground cocoa beans.
Dark chocolate: Chocolate that contains chocolate liquor, sugar, cocoa butter, vanilla and lecithin (an emulsifier). There are no milk solids added to dark chocolate.
Bittersweet chocolate: Chocolate that contains at least 35% cocoa solids.
Milk chocolate: In addition to containing cocoa butter and chocolate liquor, milk chocolate contains either condensed milk or dry milk solids.
White chocolate: White chocolate gets its name from the cocoa butter it contains, but it has no chocolate liquor or other cocoa products. As a result, it has no pronounced chocolate taste, instead tasting like vanilla or other added flavourings.
Some of the most popular varieties of chocolate bar contain fruit and nuts, while chocolate-based drinks are an alternative to coffee or tea. It is no wonder that the many uses of chocolate make it is an amazing and seemingly magical fruit (cacao beans).
Chocolate receives a lot of bad press because of its high fat and sugar content. Its consumption has been associated with acne, obesity, high blood pressure, coronary artery disease and diabetes.
But according to research done in the Netherlands, chocolate's antioxidant potential may have a range of health benefits. The higher the cocoa content, as in dark chocolate, the more benefits there are. Dark chocolate may also contain less fat and sugar.
One study, published in The Journal of Nutrition, suggests that chocolate consumption may help reduce low-density lipoprotein (LDL) cholesterol levels, also known as "bad cholesterol."
Scientists at Harvard Medical School have suggest that drinking two cups of hot chocolate a day may help keep the brain healthy and reduce memory decline in older people.
Research published in The BMJ suggests that consuming chocolate could help lower the risk of developing heart disease by one-third.
Canadian scientists, in a study involving 44,489 individuals, found that people who ate chocolate were 22 percent less likely to experience a stroke than those who did not.
Fetal growth and development
Eating 30 grams of chocolate every day during pregnancy may benefit fetal growth and development.
Findings suggest that a little dark chocolate may boost oxygen availability during fitness training.
So, everything in moderation is good for you. At YsEpicure, we have a range of chocolatey delights you can choose from.
In addition, becoming a YsFriend (member) has its exclusive benefits, every member of ours receive special discounts and offers from YsEpicure.
So check out the range and let us know if you have a special chocolate moment or recipe you would like to share with us.