Hot cacao latte with salted caramel sauce
---
About Jomeis Fine Foods
Food's ability to nurture and heal is the foundation of Jomei's Fine Foods. The name Jomei means "he who spreads light", which is the ethos embodied by us. #spreadingthelight is our mission, to educate people that they can eat good-quality, heathy, nutritious wholefoods and that it can taste good!
Nothing sounds better on a cold night!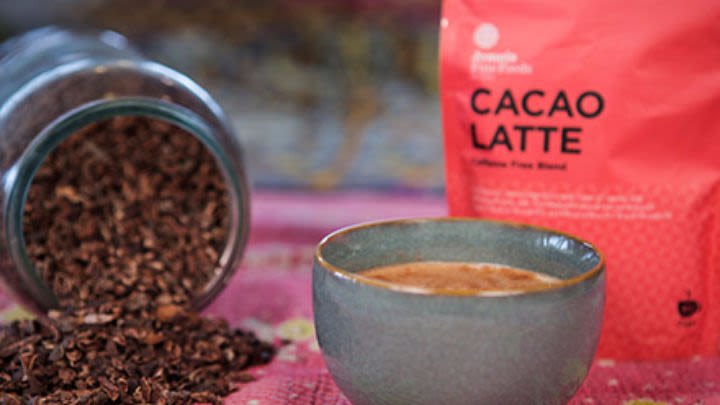 Combine coconut milk, coconut sugar, salt, oil and vanilla in a saucepan on a medium heat.

Bring to the boil, then simmer for 30-40mins.
Stir occasionally. Once it has reduced and turned dark, remove from heat and allow to cool.

The caramel will become sticky and thick.
Line a glass tumbler with caramel sauce.

Place 1 tbsp cacao latte into a pouring jug, add a dash of hot water to make a paste. Add 400ml of chilled coconut milk.
Mix well and pour into the caramel-lined glass.