The most important words in the English language
---
About DJC
The older I get, the less I know and the more inquisitive I get.
Unfortunately, despite a lifelong search, most of the answers elude me. That said, I love to ask the questions and fuel the debates that will ultimately lead us all to a better understanding of the big issues in life, the universe and everything.
They say that we spend 98% of our lives in our head. I for one would like to use that time as effectively as possible.
Listen up! These humble words could change your life.
Don't you just love TED Talks?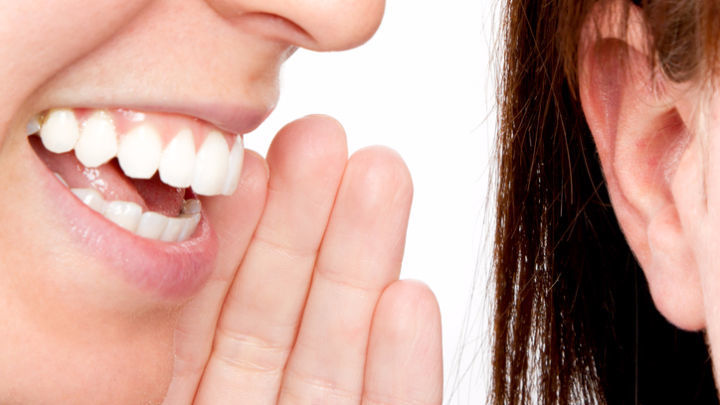 It was suggested in a TED Talk that I was listening to a couple of months ago that the three most important words in the English language are "tell me more".
The premise of the talk was that none of us listen hard enough to what others say - and thus understand and engage less. It was noted that rather than concentrating on the merits of a point being made to us in a conversation, we often focus on what we are going to say next. So rather than listening, we are preparing to talk.
I related to this because I know I have done it. I am now trying to listen truly to what is being said to me and then take a moment to reflect and respond. As I get better at this, I have found that I am better informed and able to offer a quality response. I also find that the person I am talking to appreciates my listening, respecting my argument more for it.
"Tell me more" may well be the most important words in the English language.
It is often said that the most important words in the English language are "I love you". I have read many times of late just how important it is to love your children unconditionally and to tell them this is the case. Certainly, the words "I love you" can deliver comfort and joy.
There can also be down sides to these words given the commitment they imply, especially when it comes to a potential partner. But in the main, these are words everyone wants to hear and most people take a great deal from.
Maybe "I love you" are the most important words in our language.
I was watching an episode of The West Wing the other day and was taken by how often the key figures had meetings while walking. The Chief of Staff would often say "walk with me" to other White House staff. Then they would walk and talk at the same time (and possibly chew gum).
I understand that former Apple boss Steve Jobs also preferred meeting while walking. He viewed the two activities as not only compatible, but desirable. He was of the view that people think better while walking.
How important is it to "walk with me", given the lack of exercise most of us are getting and the long periods of time we spend sitting. It may also have the effect of shortening meetings. I would argue that these words, when acted upon, can be both physically beneficial and time saving.
"Walk with me' may well be the most important words in the English language.
I would argue that all of these words or phrases are important, but none are the most important in the English language. I believe that the most important words in the English language are, "what's next?"
We human beings spend far too much time dwelling on the past, carrying around weighty baggage. Many spend hours contemplating their mistakes and failure, or their successes and triumphs, despite the fact that we cannot change either, no matter what we do.
No matter how good or bad yesterday was, we cannot change it. Even though we may learn from past, we cannot change it. The past is in the past - and always will be.
The future is also ahead of us and, while upon us in good time, is much less important than the present, the here and now. We can have grand plans for the future and never act on them. We can have great intentions for the future and never realise them.
The thing that matters most is, what we do next. It's the only thing we have active and immediate control over. Unlike the past, we can influence it and unlike the future, it is real, right now. What we do next will inevitably impact on the future.
I had to make a very hard decision once. It would have long-term consequences and had the potential to significantly impact the way I viewed myself, based on all that had happened leading up to the moment the decision was to be made.
A friend tried to talk me out of the action I was going to take. But, determined that it was the right thing to do, I reasserted my position, to which he responded: "Okay then, but never look over your shoulder because you will not like what you see".
I took my friends advice, took the necessary action and then uttered the most important words in the English language: "What s next?"