Mindblowing wisdom from the shower
---
About Justin
Sharing my thoughts and opinions with you
People are having so many ''lightbulb moments'' in the shower, that we've written a second post about them.
You know those random, but mindblowingly revolutionary thoughts you have in the shower?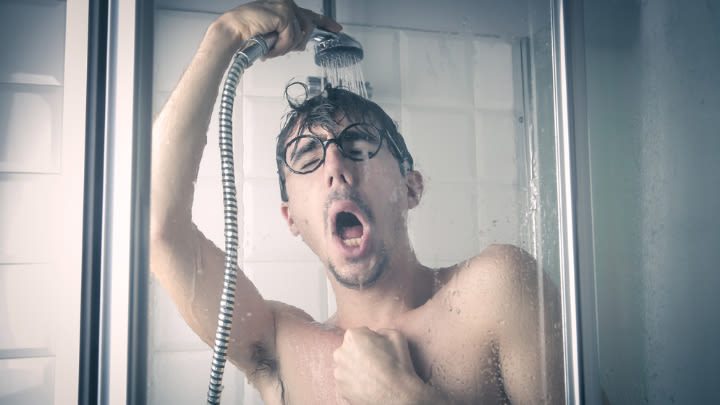 Well it seems they are thing, with people forming groups on the internet dedicated to examining, praising and sharing some of their lightbulb moments.
Here's a few mindbending examples from reddit:
''Scooby Doo teaches us that if a seemingly supernatural event occurs, it is most likely some sort of sham perpetrated by an ordinary person trying to achieve their own, usually simplistic ends. They were teaching us to think rationally the whole time!''
''There are a lot of lonely old people out there who wish they had company, and a lot of young people who wish they still had a grandma or grandpa to visit with.''
''In a way, your body is just advertisement for your sperm/egg.''
''If you have a child who is too young to use a computer, then as far as your child is concerned, you're Google.''
''The sofa people and the door frame people need to sit down and sort out this whole width business.''
''Every day that you've randomly seen an ambulance is a day that someone else will never forget.''
''A toasted cheese sandwich and tomato soup is just a deconstructed pizza.''
''Google Earth is basically a big group photo.''
''Going to bed without having to set an alarm is one of the most satisfying feelings ever.''
''It's amusing that there's an entire generation of people that associates bobsledding with a small tropical country in the Caribbean.''
''In superhero comics, heroes bleed all the time, but no one has run a DNA test to find their true identity.''
''There is a non-spoken 'knock' etiquette for doors. Anything between two and five is acceptable, but any more or less would result in either the door not being answered, or the door being answered by a much angrier person.''